TEMPORARY ROLL-OFF CONTAINERS
Many people don't know about the potential benefits of renting a roll-off container temporarily. Sometimes garbage bags simply aren't big enough for the items that you want to get rid of. Renting a roll-off container is great for estate clean-outs, home spring cleaning, and even for your new construction projects! If you have a scenario that you think might qualify a need for a roll-off container, give us a call or click the button below to fill out our contact form.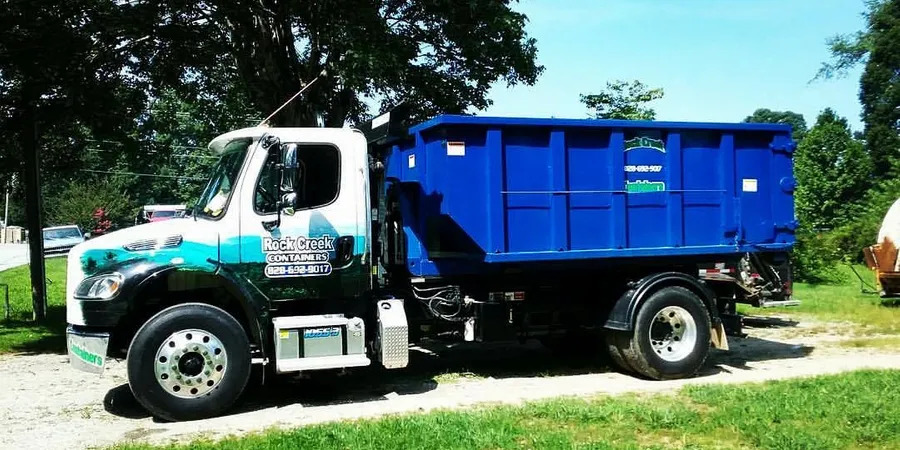 NEW CONSTRUCTION

It seems as though our area is ever expanding these days. We can't blame you, who wouldn't want the Blue Ridge Mountains as your permanent backdrop? We are so excited to see the growth and welcome new community members to Hendersonville and its surrounding areas! When you break ground on a new home or commercial building there is a lot of cleanup you might not expect. Rock Creek Containers offers roll-off container rentals, so that you can dispose of your debris in one temporary bin.
ESTATE CLEAN OUT

Whether you are downsizing, relocating or have recently lost a loved one, estate clean outs and estate sales can be daunting tasks. Before you display yours or someone else's home to the public, there might be some clean up or clean out that has to take place. Rock Creek Containers can provide temporary quality roll-off containers for you to get rid of any damaged furniture. Before your estate sale, simply call us to pick up your roll-off container, so that you and your home put your best feet forward to potential buyers.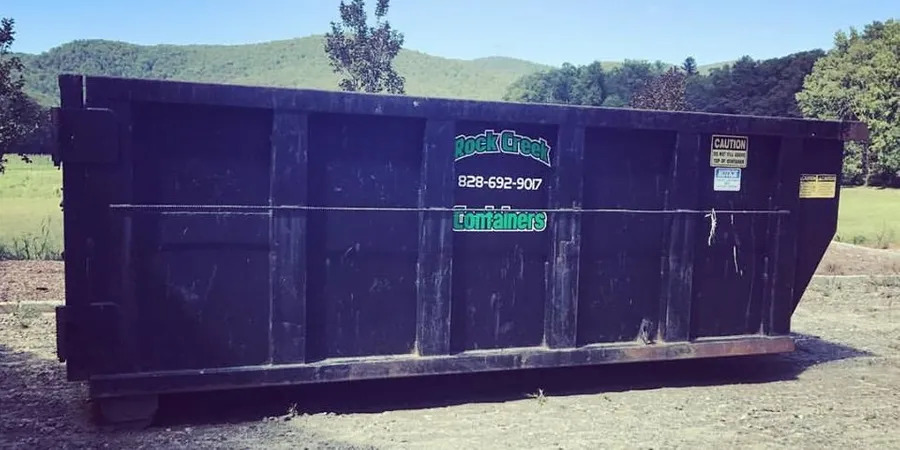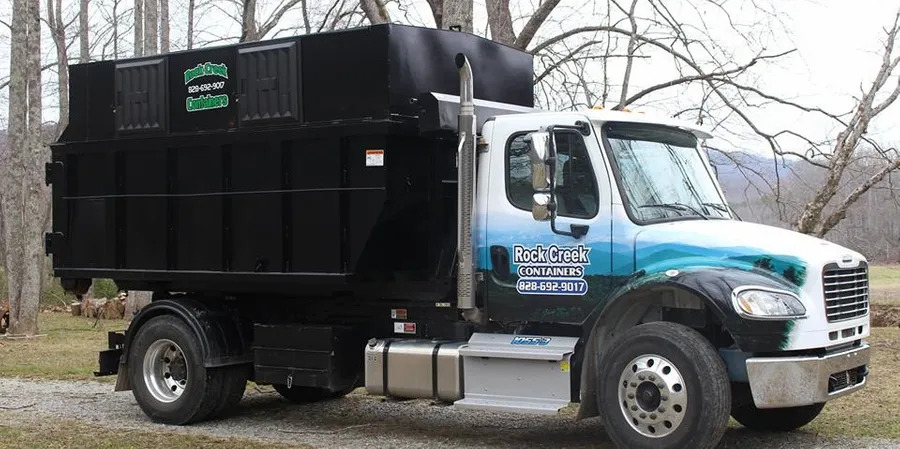 SPRING CLEANING

It seems as though everyone picks up a serious case of cabin fever during the mountain winters. We end up stuck inside during inclement weather looking around at all of the junk we've acquired throughout the year. Come springtime, it's time to purge. This might mean getting rid of old clothes. Or, it could mean getting rid of entire rooms of stuff. When spring cleaning fever hits, call Rock Creek Containers, we can provide the roll-off container to fit all of your junk in one place.